One Enhancement

To enhance our environmental awareness constantly

Two Observations

To observe environment protection laws and regulations strictly,and minimize the negative impacts of production and operation activities upon environment as a law-abiding enterprise;To observe the internal supervision and examination,and fully implement all measures and targets regarding environmental protection.

Six Proactivenesses

To be proactive on strengthening operation and management of green facilities and in compliance with pollutant discharge standards;To be proactive on reducing the emission concentration;To be proactive on pollutant discharge control and discharge from fountainhead by increasing investment in environmental protection,accelerating infrastructure construction,and importing advanced production technology;To be proactive on reinforcement on clean production audit,technological transformation,clean production promotion,and elimination of severely outdated production technologies,facilities and products;To be proactive on new technology invention to solve environmental issues and increasing reclaimed water reuse rate while exploring new energy conservation with comprehensive utilization of resources;To be proactive on campaign,implementation and training on energy conservation and recycle economy,and to launch a comprehensive action among the Group for energy conservation and emission reduction.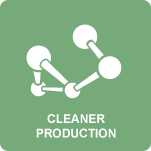 To advocate clean production and to apply environmental protection throughout the whole production
To reinforce clean production audit proactively,we require all our subsidiaries to fully implement clean production audit according to the professional proposals,such as to carry out technological transformation and promote clean production, eliminate severely outdated production technologies,facilities and products resolutely.
To control and reduce pollutant discharge from fountainhead by importing advanced production technology and using clean energy,e.g. import PPG technology to float glass production line,reform furnace combustion system,replace heavy oil with natural gas,construct denitration facilities,etc. And the heating systems for auto-glass are all electrical.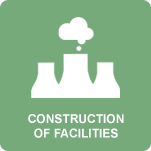 To increase investment in environmental protection and accelerate infrastructure construction
To construct water pollution treatment facilities:all subsidiaries have been equipped with reclaimed water recycle system,so the wastewater from glass production can be disposed and put into recycle. In this way,it can effectively bring down wasterwater discharge to zero and avoid impacts of production wasterwater upon environment.
To reinforce exhaust pollution treatments:VOC(volatile organic compounds)from deep processing of printing and drying will be treated in purification equipment,so we can reduce the exhaust emission to the national and local standards of atmospheric pollutant. Exhaust air from canteen will be processed at each exhaust air vent. The various purification equipments guarantee over 90% of disposal efficiency. Exhaust air from float glass production will be treated in 3 sets of desulfuration facilities. We have been enthusiastically responding to the call of sulfur dioxide emission reduction since 2007 and invested 25 million to realize 1000 tons of sulfur dioxide emission volume every year. In 2013,we invested more than 30 million on dedusting and denitration facilities.
To enhance noise pollution treatment:For major noise sources,like air compressors,glass moulding machines,we firstly choose low noise equipments and secondly insulate noise source and reduce vibration.
To strengthen hazardous waste management:All subsidiaries have been equipped with independent hazardous waste storage with standardized construction,like seepage-proofing ventilation system. Hazardous wastes are sort out and stored in categories,and all identifications are standardized with ledger of goods in and out. For hazardous waste disposal,it will be entrusted to a qualified unit.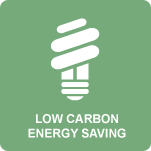 Emphasize low-carbon, encourage energy saving
To emphasize on low-carbon,and to encourage energy conservation reconstruction
Adhering to the principle of "To increase competitiveness by reducing energy consumption,To save energy and cost for the nation and the company",we are encouraging our subsidiaries to exploit their potentials for energy conservation and emission reduction in the aspects of new technology,new material,new process.
Since 2006,we've replaced wooden cases with metal ones for recycle and adopted raw-packet to save 6000㎡ of wood every year;Meanwhile,we've also established a recycling system for 0.1 million tons of broken glasses every year from outside,6 sets of HRSG(Heat Recover Steam Generator)can recycle waste heat from high-temperature flue gas and save 20 thousand tons of standard coals every year. In 2009,we invested 3 million RMB on the technical innovation for oxygen-enriched combustion,and saved 1200 tons of heavy oil every year,which equals to 1714 tons of standard coal;In 2010,we completed the technical innovation for circulating water pump and saved 1150 tons of standard coal every year;In 2010,we invested 30 million on the system reformation for furnace combustion to replace heavy oil with natural gas,which saves 8000 tons of standard coal every year;
Chongqing Wansheng Float Glass Company has invested 50 million to build 1x4.5 MW condensing steam turbo-generator set and two HRSGs to recycle waste heat from 2 quality float glass production lines with daily output of 600 tons. This project generates 3130x104 kWh every year which helps to save 10960 tons of standard coal(each kWh equals 0.35kg of standard coal).Currently,this project is under construction in Fuqing Float.
According to the production requirement and plant layout,our plants are illuminated with 400W metal halide lamps,plus the power consumption of ballast,capacitor and trigger,so for each metal halide lamp,it cost around 600w in total. In order to save energy,we've been introducing energy efficient lighting since 2010. Based on the specific requirements on different production areas,the illumination is chosen accordingly. e.g. to replace metal halide lamps with 210W high-power energy-saving lamps. In this case,with 12 hours light on,each lamp will save 1424kWh power every year.
Since March2012,Guangzhou Fuyao has pumped out water directly from reservoir to cool down autoclaves so that the water goes through the cooling tower and back to reservoir for recycle;At the same time,an automatic water pump control and current cut-off protection were built in for water supplying. Through this way,we can save energy and water of 120 tons per day(36 thousand tons of water per year);Before two air blowers were used simultaneously for FBT cooling,and due to the wide-open air nozzles in cooling sections,there is considerable air losses. Now the two air blowers are used parallelly with the air nozzles closed in cooling sections to reduce air loss. As long as the air pressure is guaranteed,the power can be reduced to a certain level. Through this way,we can save 2 FBT 0.81 million kWh(282 tons of standard coal)every year.
Fuyao Shanghai Bus integrates the drying zones of two production lines into one based on the feature that the frequency of printing ahead is lower than drying. In this way,it saves energy consumption for one drying line, which is 1.16 million kWh or 406 tons of standard coal every year.