"I have always believed that an entrepreneur carries three responsibilities: Mightiness of the nation,Advancement of the society,Abundance of the people. By achieving the three items above,an entrepreneur can fully deserve his title."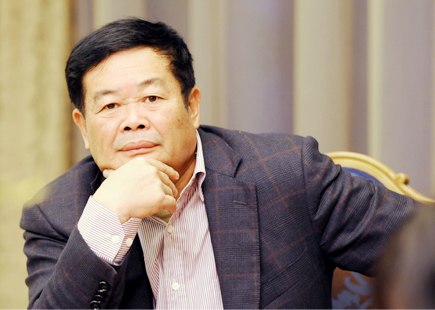 Fuyao Glass Industry Group Co., Ltd.
Chairman of the Board
Born in 1946,Cho Tak Wong is the chairman of Fuyao Glass industry Co.,Ltd. and also serves in several social positions as:a member of the national committee of CPPCC,vice president of China Society for Promotion of the Guangcai Program,senior vice chairman of China Overseas Chinese Entrepreneurs Association,etc.
Cho Tak Wong came from a poor family and withdrew from middle school. Since age 16,he has experienced a hard life at the bottom of the society by selling tobaccos and fruits,and has also worke from cook and bicycle-repairer. In 1976,Cho Tak Wong worked as a purchaser in a shaped glass factory in Gaoshan Fuqing. Later in 1983, he contracted with this bankrupting workshop.
By the early 1980s it would cost one or two thousand RMB for a piece of auto-glass which was imported from Japan to China's automotive service market. This commercial phenomenon stimulated the national dignity inside of Cho Tak Wong "I know that I should engage myself in auto-glass manufacture this time;Chinese should have her own pieces of glass and a world behind it.
In 1986,at the age of 40,Cho Tak Wong shifted his focus on auto-glass maintenance. Shortly thereafter,he replaced the Japan imports in the automotive service market with auto-glasses that he produced by himself.
In 1987,with the first bucket of gold,Cho Tak Wong started Yaohua Automotive Glass Company(former Fuyao Group). Within the past two decades,Cho Tak Wong managed to turn the situation of 100% depending on import to nearly zero within firm determination and resultion. He realized the development goal of making our own pieces of glass for Chinese and altered the world's perception of auto-glass market in China as well.
His achievements have been widely recognized by various circles of society. In 2009,Cho Tak Wong stood out from competitors in other 43 countries and jurisdictions and became the 1st Chinese entrepreneur who has been rewarded the"Ernst&Young-World Entrepreneur Of The Year 2009".
Unordinary life experienc has shaped Cho Tak Wong's que insight into wealth and distribution. He believes that all his achievements are under the joint efforts from society. Therefore,whenever the society needs help,the wealth should be used on the people who need it the most. Until now,Cho Tak Wong has donated over 10 illion RMB on disaster-relief、poverty-relief、bursary and others. In May 2011,Cho Tak Wong ave out 0.3 billion of Fuyao shares which equaled a market value of about 3.549 billion RMB to set up Heren Charity Foundation. It has been approved by relevant authorities and officially became the foundation with largest asset scale in China so far. He is a pioneer to support charity in a form of shares,therefore he has been honored"China Charity Award"- the highest charity award in China - several times consecutively,and a well-recognized No. 1 philanthropist.
"'Human Orientation,Integrity Operation'is the root for Fuayo to grow into a century enterprise,and it is Fuyao People's heritage from one generation to another".
'' People-oriented, good faith operation 'is Fuyao Fuyao foundation to accomplish anything centuries, from generation to generation is Fuyao should heirlooms from generation to generation. "
Fuyao Glass Industry Group Co., Ltd.
Vice Chairman of the Board
Born in 1970,Cao Hui is a Senior Economist who serves as the CEO in Fuyao Glass Industry Co.,Ltd. and also as:a member of CPPCC(Chinese People's Political Consultative Committee) in Fujian province、Vice chairman of youth committee in China Overseas Chinese Entrepreneurs Association、Vice chairman of Fujian Federation of Industry & Commerce、Vice chairman of Fujian Society for Promotion of the Guangcai Program,etc. He has also received several honors such as "National Awards for Technology Innovation"、"Science and Technology Award for Entrepreneurs in All-China Federation of Industry & Commerce","National advanced worker in Enterprises and Institutions IPR Management","May 4th Youth Medal"in Fujian province, and"Fujian Excellent Entrepreneur".
Cao Hui joined Fuyao Group in 1989 as a junior staff,later on he transferred to Fuyao Hongkong. In 2005,he graduated as an MBA from Baker College of Business Administration. During his study in USA,he worked as general manager in Fuyao North America Inc. Cao Hui has served Fuyao Group for over 20 years and has been in charge of different positions from time to time. In 2006,he was appointed as the CEO in Fuyao Glass Industry Co., Ltd. As a leader of the new generation,Cao Hui has been carrying forward and developing Fuyao's fine traditions while demonstrating a new entrepreneur's unique traits of responsibility、resolution、innovation and caring.
In front of thecs internal and external economic environments,our CEO Cao Hui puts forward his management idea of"transformation,upgrading,innovation,efficiency"with firm determination;He is an explorer and also an active participant in revolution;He integrated organically domestic industry traits with modern enterprise management concept,and brought forth the new through the old. Regarding ideology and system establishment,we've achieved new leaps forward continuously;His method of actively encouraging all-involvement innovation,together with the mechanism of people development、innovation assessment and incentives,creates a phenomenon of independent、scientific and pragmatic innovation among the Group;While optimizing our R&D system,Cao Hui pays great attention to the functionality and intelligence R&D of auto-glasses. His technical team has developed sunblock&energy-saving glass、wire-heated glass、head-up display glass、solar sunroof and other products,which leads the development of auto-glass industry.
From 2008 to 2013,Cao Hui led us to realize the goal of increasing average annual growth rate of our sales revenue by 15% within six years. The sales growth rate remains higner than the average and the market share is growing steadily in China's automotive industry.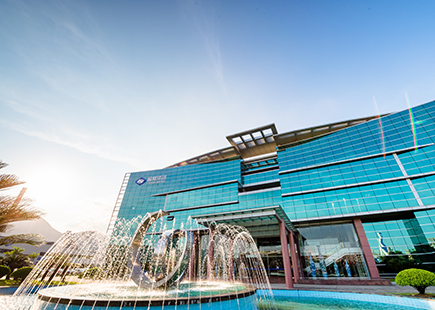 Progresssing from "making automotive glass for China" to "Marching Forward to become a world-calss, Professional automotive galss supplier" is a beatiful dream; one which is extremely challenging,but worthwhile.
Economies are rapidly changing in the era of big data, competition is fierce.
In this great journey,we must go forward bravely and wisely,adhering to our core values of people oriented dilligence、simplicity、learning、innovation、and honesty.
Developing as a first-class team to build first-class products,using first-class technology,providing first-class service,spreading the name of Fuyao as a first-class brand;
In this spirit, we dare to dream and rise to the challenge!